Connecting to the Divine Feminine through Sacred Rituals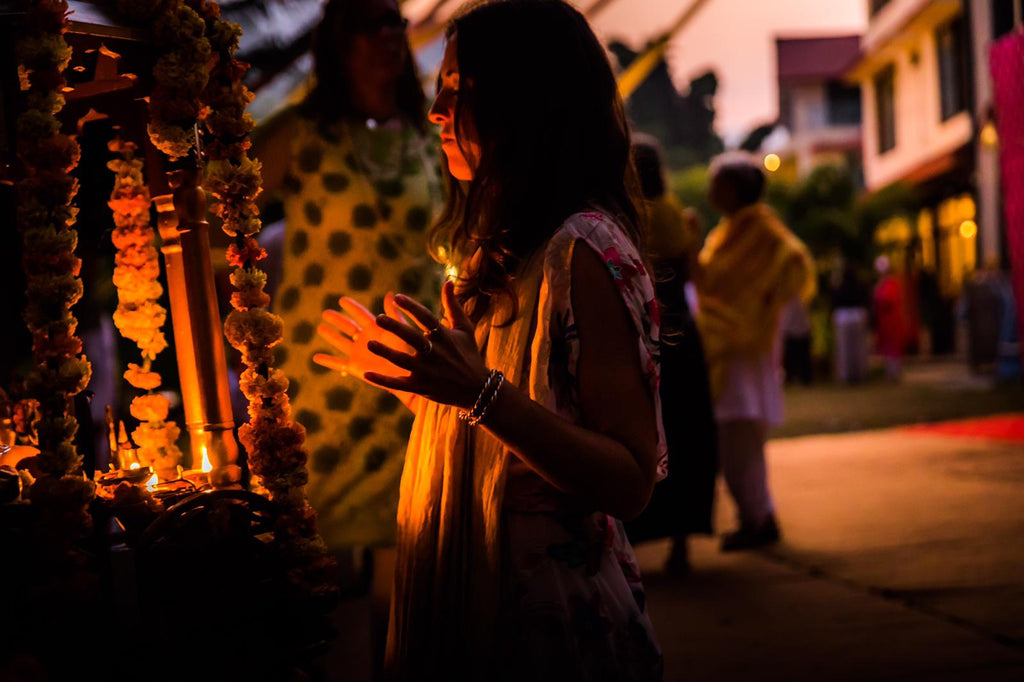 Sacred rituals are conscious practices done to invoke grace and devotion, correct energy, and connect with the elements.
There is incredible power in practicing daily rituals in our lives. As women it is especially power to practice rituals as we are tuning into our natural grace and shakti (the feminine creative impulse of the universe). Practicing rituals brings us into a supreme state of receptivity. There are different types of rituals, some as simple as lighting incense or a candle in your home during sunrise and sunset to attune to the energy of the sun, as well as invoke inner illumination. Blessing your food before you eat it is also a beautiful ritual. Creating sacred space in your home is a beautiful place to start if you would like to bring more ritual into your life. An alter can face east, you can put anything that is important or sacred to you on it such as a murti or yantra, candle, picture, crystal or feather. This is a space that should feel good, where you can create a positive vibration and drop into silence easily.
In India each day we do a personal puja, which can be performed in one's home each morning to attune to the energy of the goddess and refine one's consciousness, taking on her qualities. Puja is a ritual that brings us into a state of receptivity, receptive to the state of grace because grace is ever present. Puja allows us to offer our love back to existence, to connect to the vertical love which frees. The puja consists of different offerings of the elements- earth, water, air and fire, to the goddess along with a specific sequence of mantras to invoke her qualities. We do these offerings to the goddess, as she is an extension of our own self. It's a beautiful way to start the day, in a space of devotion love and surrender.
Look out for online courses soon about ritual and puja!
Namaste